Hi everyone,
This bridal shoot was inspired by a boho chic look.
The traditional bride look is very pretty, but we wanted to create a look that was a bit more modern, and free.
I think this look would be so perfect for an elopement or a small ceremony. I wanted the setting to be in lush greenery but since it's still around 40 degrees outside (hello, Chicago – we're ready for summer!) we decided to go to the Garfield Park Conservatory. You do need a photography permit, and need to apply for one at least 2 weeks in advance.
It feels about 80 degrees in there, so if you're really looking for summer/tropical weather, this is the spot for you.
Most women spend over $1000 on a wedding gown, some upwards of $10,000! This Alice & Olivia dress was under $500. There are so many dresses that aren't labeled as "wedding gowns" that have way more affordable price tags. Our stylist Amanda did an amazing job at really elevating the look with fun accessories, a cute white denim jacket (which looked perfect in the cactus room!) and a couple of shoe options.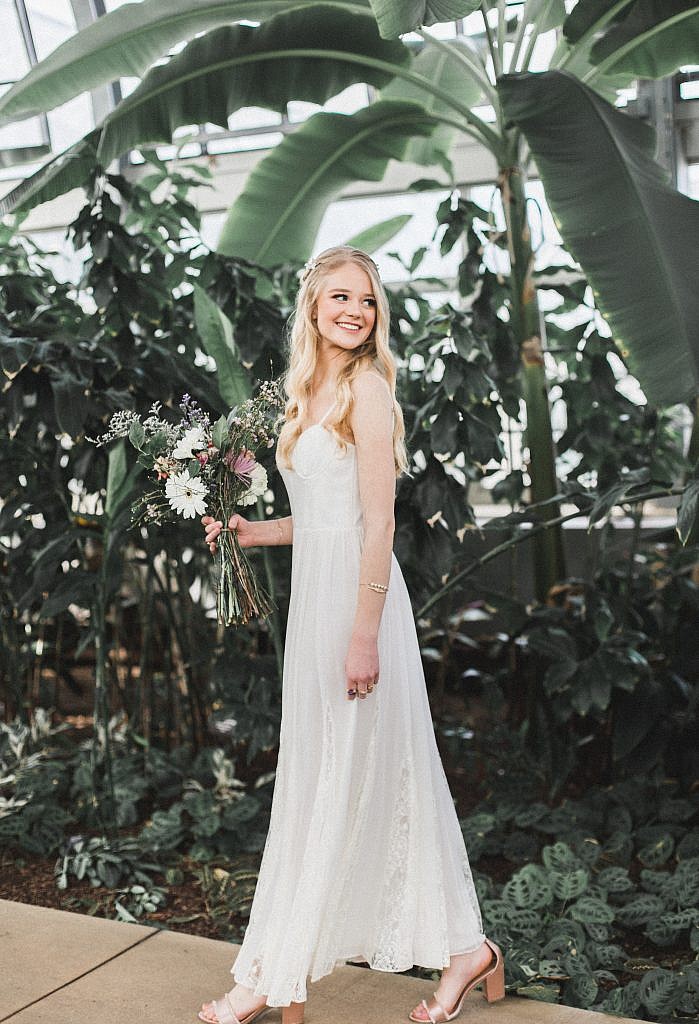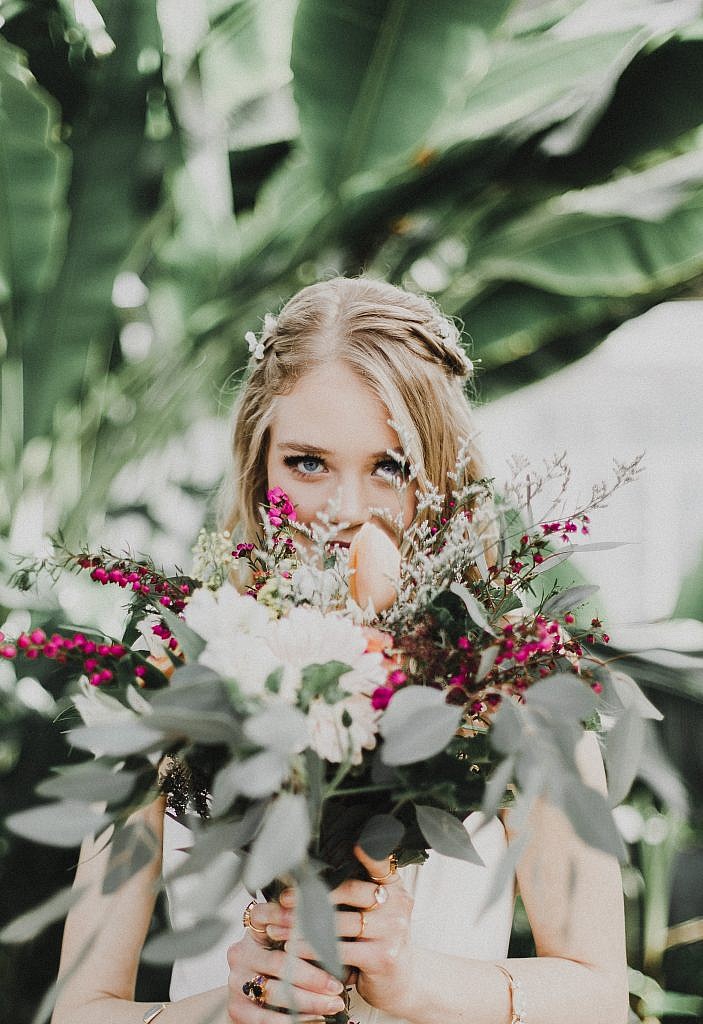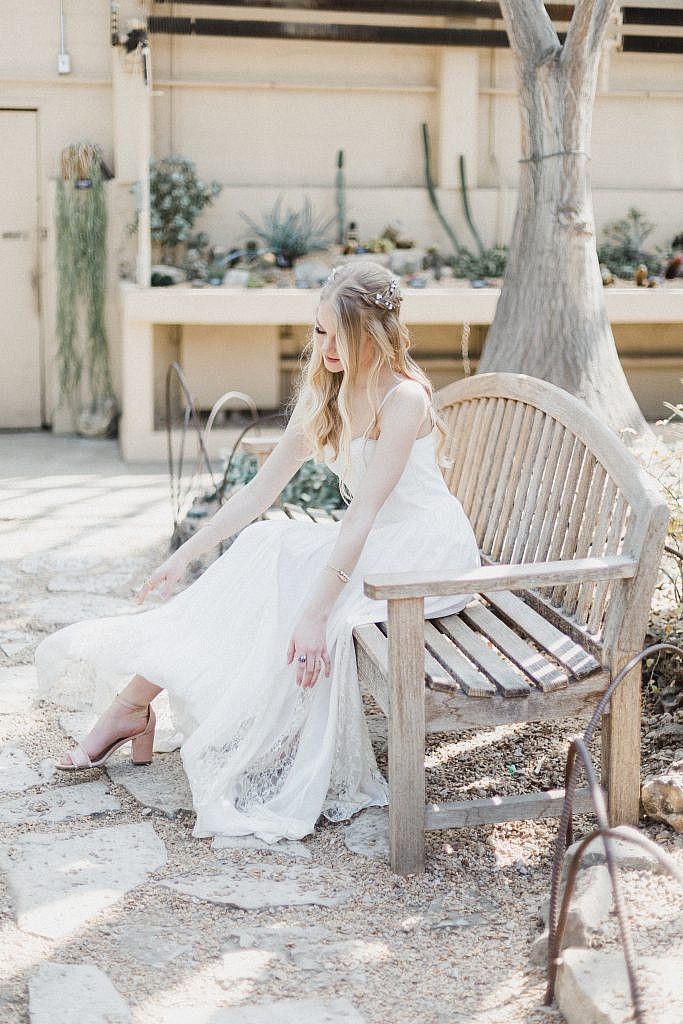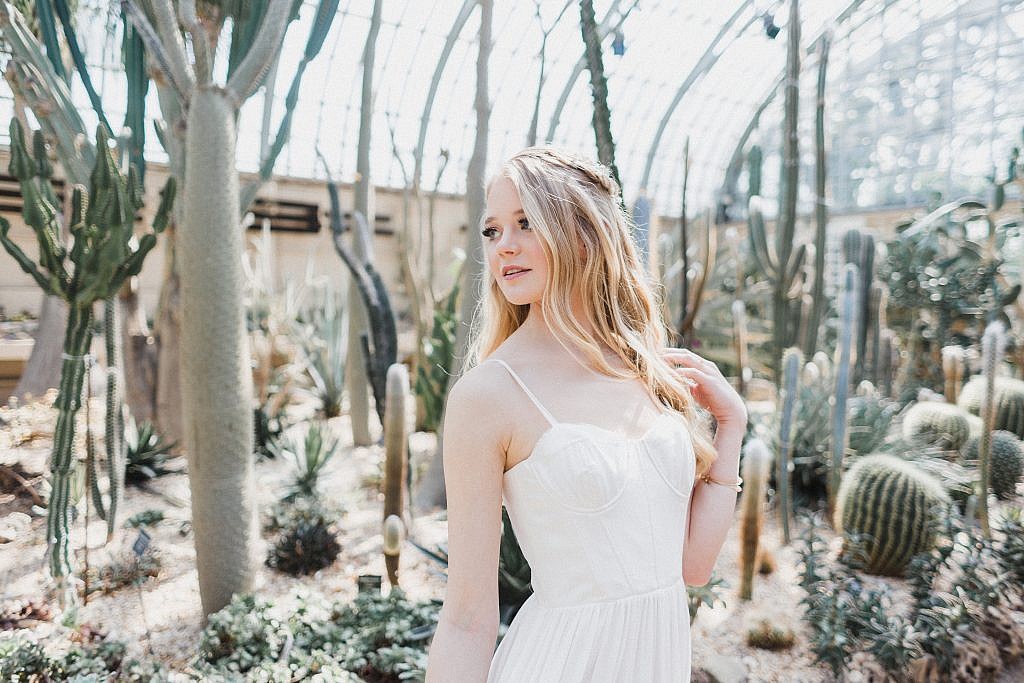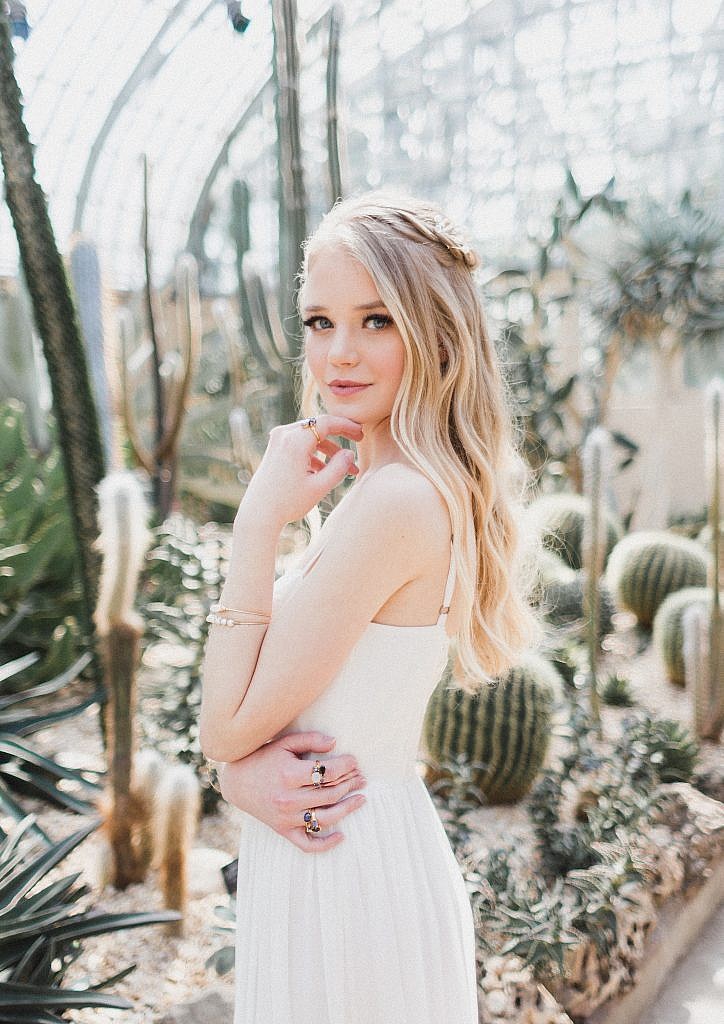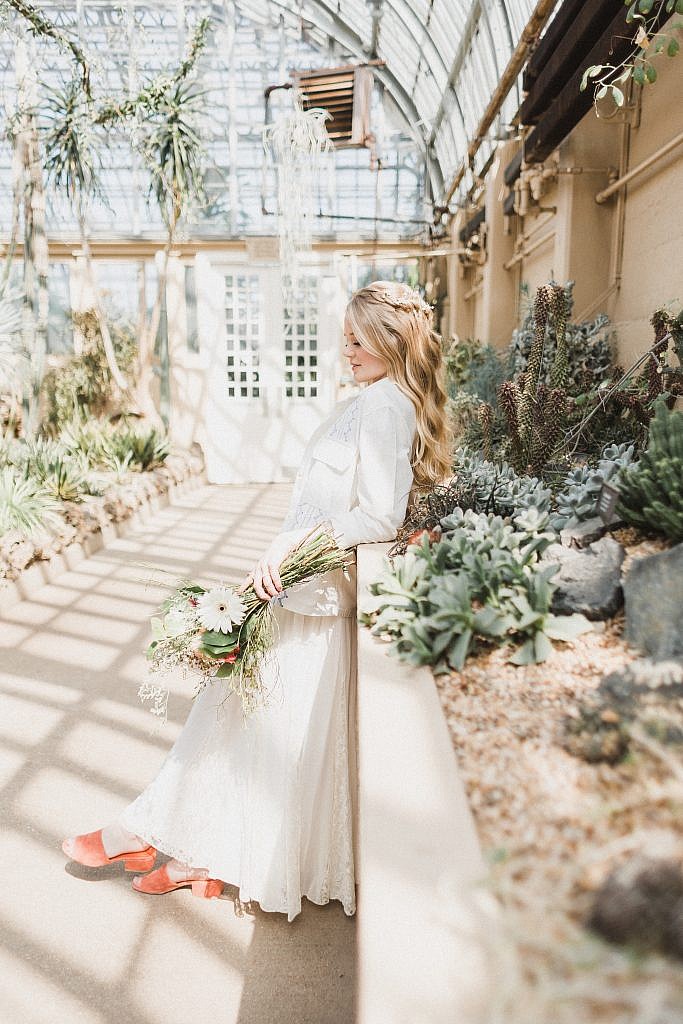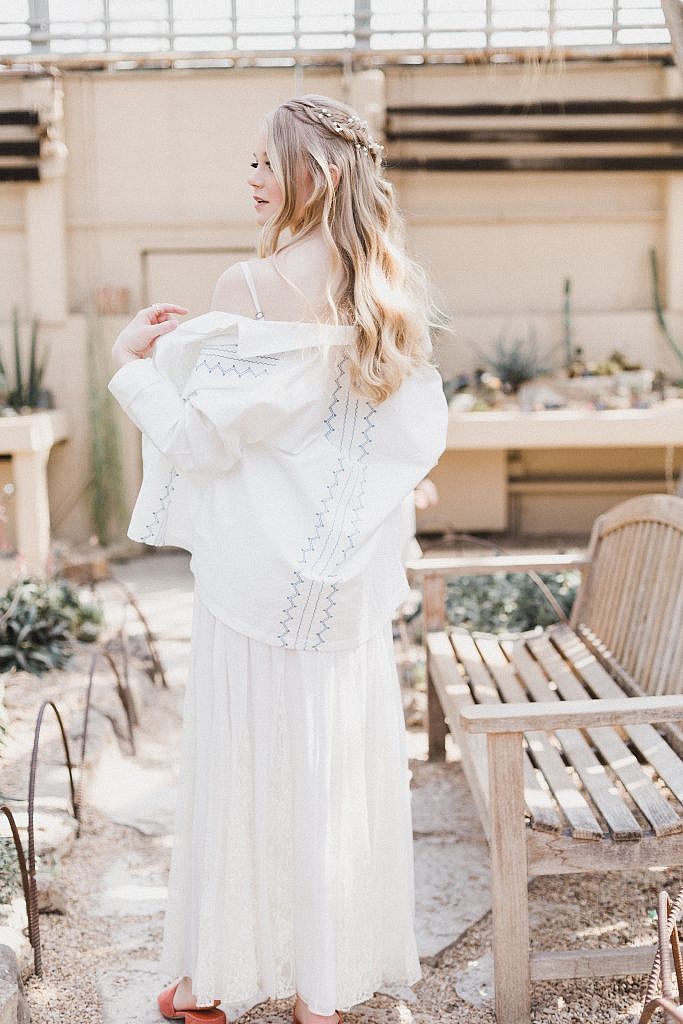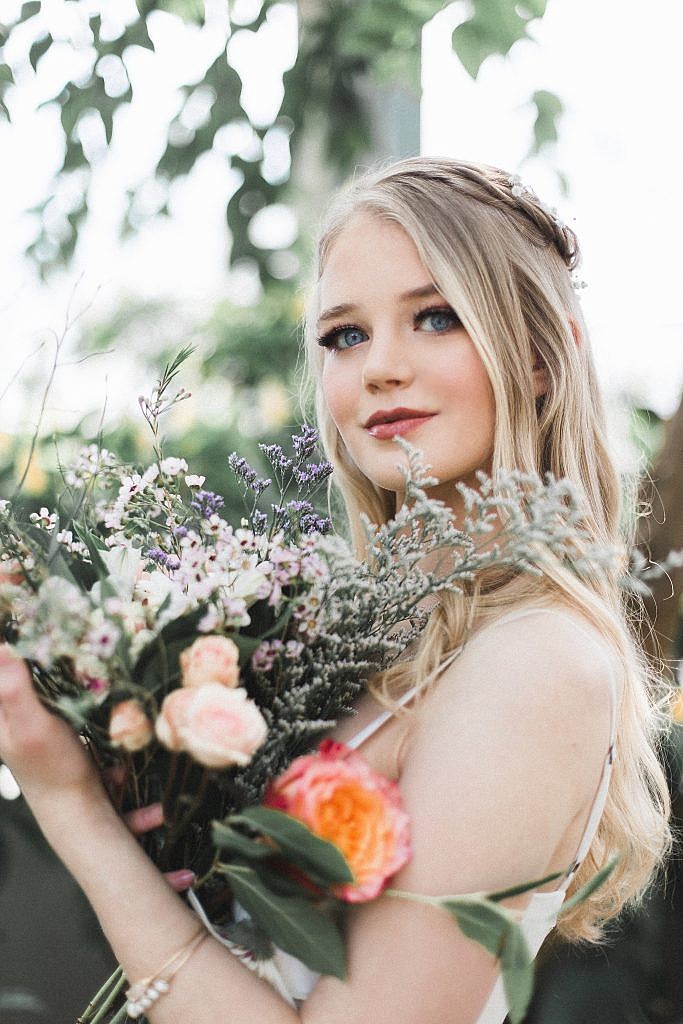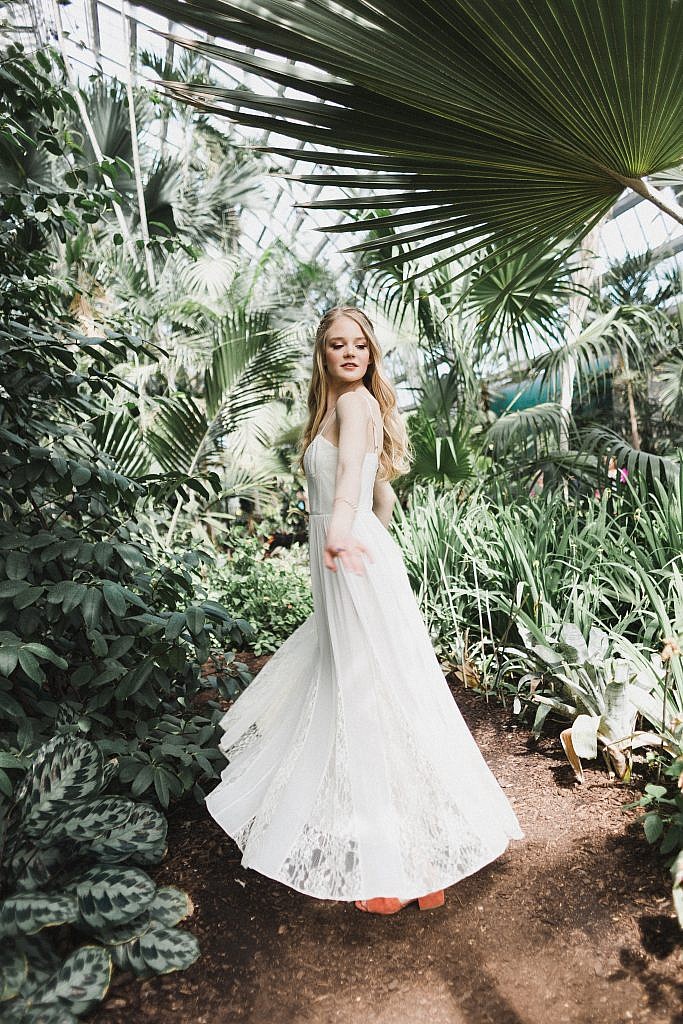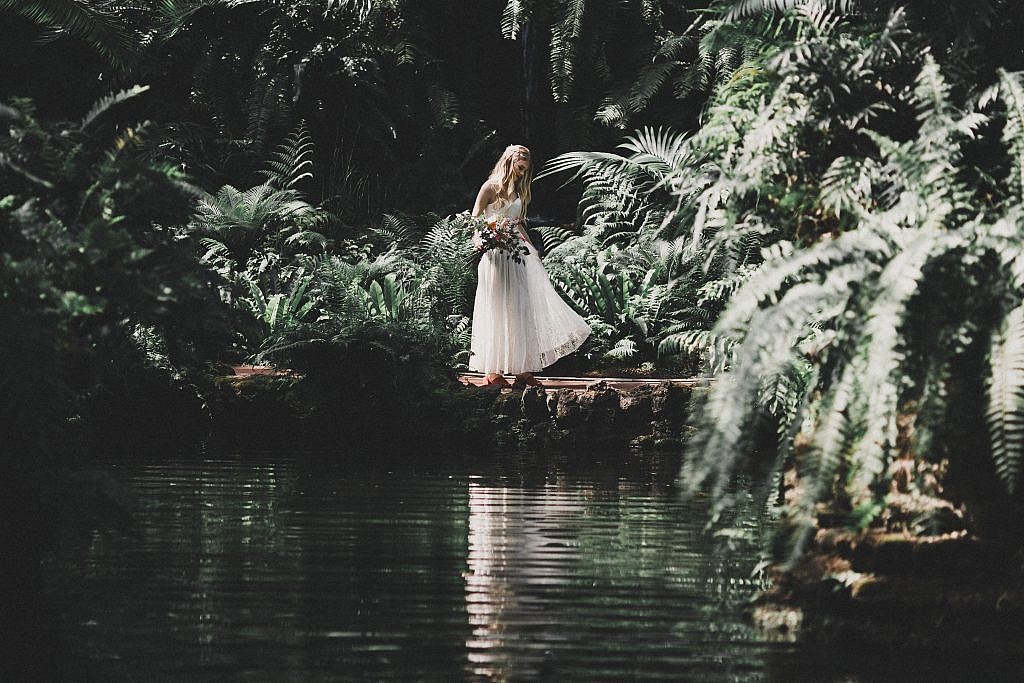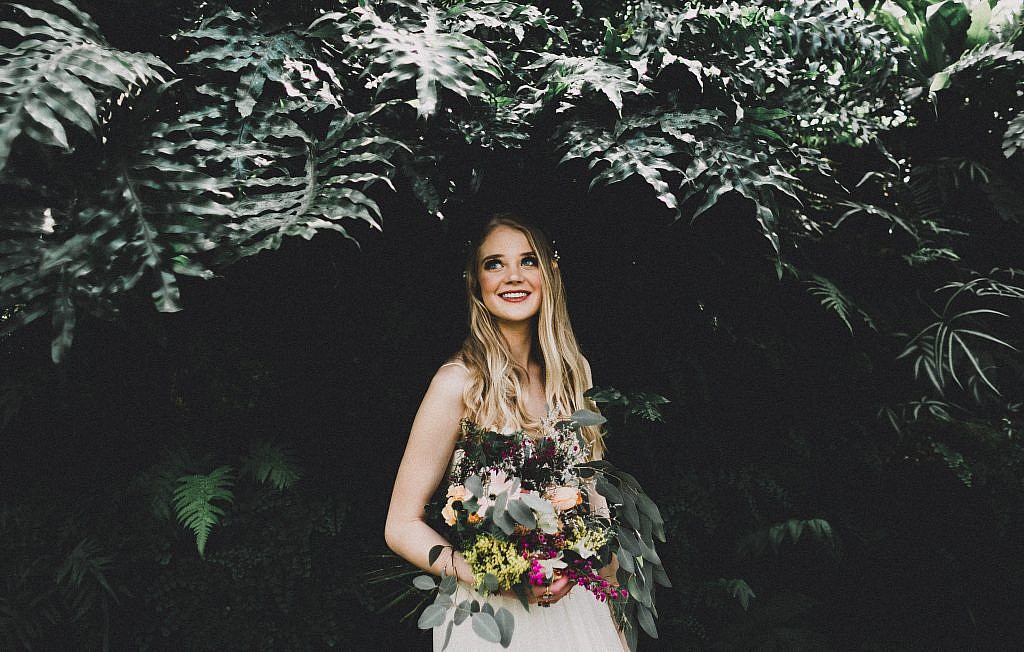 Photographer: Ayaka Sano @ayakasano.co
Model: Becca Staton @becca_staton
Stylist: Amanda Astroth @mandatorystyling
Hair: Kim Simon @ks.stylist
MUA: Lauren Murphy @murphysbeautylaw
Florist/Jewelry: Alex Agudo @chihealingstudio @mpdesignsbyalex
xoxo,
A
---
---